Murasaki Penguin New Work A dance installation performance
「Night Walk」
Senses of accomplishment and emptiness roll in as tension is released. At the end point, having stacked the pieces so they don't fall, I walk with a fragile joy and sorrow.
Choreography: Anna Kuroda
Sound, Visuals, Lighting: David Kirkpatrick
Cast: Kaho Kogure, Anna Kuroda
Dates
8. 7. 2023(Sat)13:00 / 16:30 / 20:00 
9. 7. 2023(Sun)13:00☆ / 17:00
※ Doors open 30 minutes before the start time
☆ Post performance talk by Murasaki Penguin and Kaho Kogure (20 minutes + Q & A)
Venue
Kanagawa Prefectural Youth Center Studio HIKARI map
10 minutes walk from Sakuragicho Station
Tickets
Advance bookings: 3000 yen Door: 3500 yen
U18 1500 yen (Show ID)
Children under 12: Free with a paying adult
Please pay cash at the reception desk ※Advance bookings accepted until 23:59 the day before each show
Use the form above or email [email protected]
Include your name, type of tickets, number of tickets, contact email and phone number
You can also follow us on Twitter, Facebook and Instagram
Profile
Murasaki Penguin
Murasaki Penguin is an interdisciplinary collaboration between dancer/choreographer Anna Kuroda and sound/multimedia artist David Kirkpatrick, based in Yokohama, Japan and Sydney, Australia. Our work crosses cultures and the boundaries of dance, sound, video, electronics and large scale installation – with a focus on interactivity and live performance. murasakipenguin.com
Kaho Kogure
Dancer and choreographer. While presenting her own work she develops her movement aesthetics in various fields. She has appeared in works by many choreographers such as Akira Kasai, and has participated in overseas tours. In recent years, she has expanded the range of her activities, such as collaborating with artists of other genres, choreographing for movies / video works, and appearing in the "beautiful people" Spring/Summer 2023 Paris collection. Her major works include "Mimosa" (2015) and "D ea r " (2023). She is a DaBY Resident Artist. She cherishes the things that come and go as she dances. kogurekaho.com
Anna Kuroda
Kuroda explores choreography in which existence and memory can be perceived through the body transcending visible form. She has performed for Nibroll, Ong Keng Sen, KENTARO!!, Maki Tabata, Ko Murobushi, Phillip Adams Ballet Lab, Brook Andrew, Sioned Huws, Rena Kimura, Heather B Swann, and Charemaine Seet. She is a Toyota Choreography Award 2016 finalist. She was a performer and stand-in/picture double for Fala Chen in the Marvel Studios movie Shang-Chi and the Legend of the Ten Rings (2021). annakuroda.com
David Kirkpatrick
Kirkpatrick creates music, live visuals, performances and installations. In doing so he searches for essential elements that exist within the flow of time and individual moments. Yana Taylor theatre work "Leading Is Following Is Leading" Live Works Festival (2020) multimedia collaborator. Tamara Dean Installation "Stream Of Consciousness" Adelaide Biennale (2018) sound artist. "Pacific Rim: Uprising (2018)" TouchDesigner operator. Illuminate Wollondilly Festival (2015-21) projection mapping designer. davidk.art
Staff
Stage Manager: Tomoya Yokoyama
Support: MPP Totsuka, MWMW
Hosts: Kanagawa Prefecture, Murasaki Penguin
Magcal Theatre Participation Works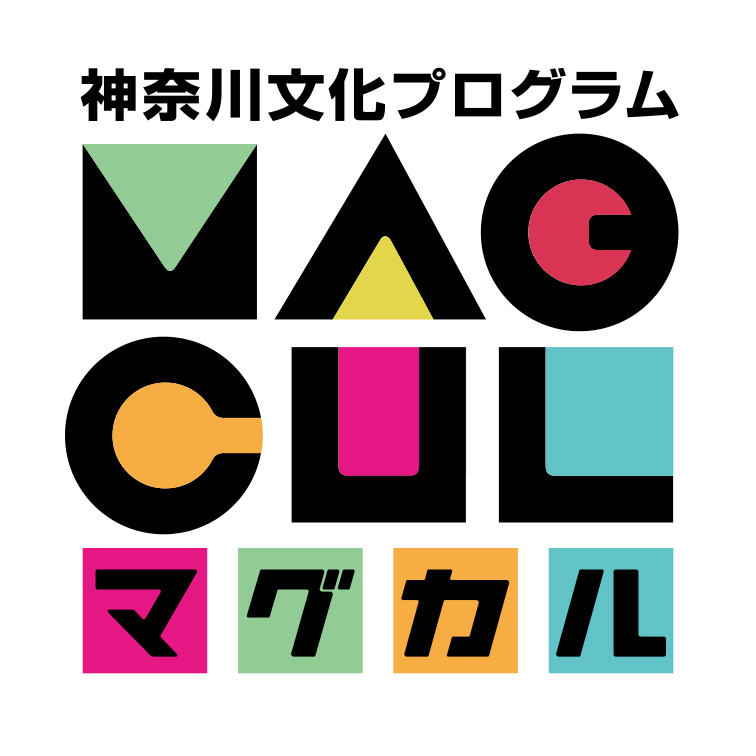 Venue information
Kanagawa Prefectural Youth Center Studio HIKARI map
About 8 minutes on foot from JR Negishi Line "Sakuragicho Station" North Gate West Exit
About 10 minutes on foot from Yokohama Municipal Subway Line "Sakuragicho Station" South 1 Exit
About 13 minutes on foot from Keikyu Line "Hinodecho Station"
About 20 minutes on foot from the Minatomirai Line "Minatomirai Station" ticket gate for Landmark/Queen's Square
There is a paid parking lot, but the number of parking spaces is limited.
Please use public transportation as much as possible when visiting the museum.
Kanagawa Prefectural Youth Center Hall Management Division
9-1 Momijigaoka, Nishi Ward, Yokohama City, Kanagawa Prefecture 〒220-0044
TEL. 045-263-4477